Virgil Abloh×IKEA releasing on November 1st worldwide.
V-STELLA EDITOR, 2019年10月25日
1 min

read
English follow Japanese.
様々なコラボレーションを手がけ、今最も勢いがあるブランドOff White。デザイナーであるVirgilが本日IKEAとのコラボレーションが今後発売されるであろうラグのサンプルを公開した。他にどのようなアイテムが発売されるか、また、いつリリースされるかなどは明らかになっていない。また、情報が入り次第更新致します。
Virgil Abloh×IKEAが12/15に東京 寺田倉庫でPop Upを開催。会場内では4種類のコラボレーションラグが計100本(予定)限定で販売。なお、その4種類のラグは2019年展開予定の"MARKERAD"には含まれないプレローンチ限定商品となるとのこと。なお同ラグは、12/16よりIKEA全店舗にて計900本(予定)抽選発売されるようだ(12/2更新)
11/1よりコラボレーションが世界同時発売。(10/25更新)
Off White has collaborated with popular brands such as KITH,Nike and Champion. But another collaboration with IKEA has surfaced. Designer Virgil Abloh posted sample rag of Off White×IKEA. We don't know what kinds of items will be available and when it will come out. Stay tuned for more updates.
STILL LOADING exhibition 15th December in Tokyo and the release of a limited edition of rugs in IKEA stores 16th December in Japan.(Updates November 24th)
The full collection will be available at IKEA Planning Studio in NY and IKEA stores stateside (except Norfolk, Virginia and Centennial, Colorado) starting May 10th.(Updates April 25th)
IKEA×Virgil Abloh will be available on November 1st worldwide.(Updates October 24th)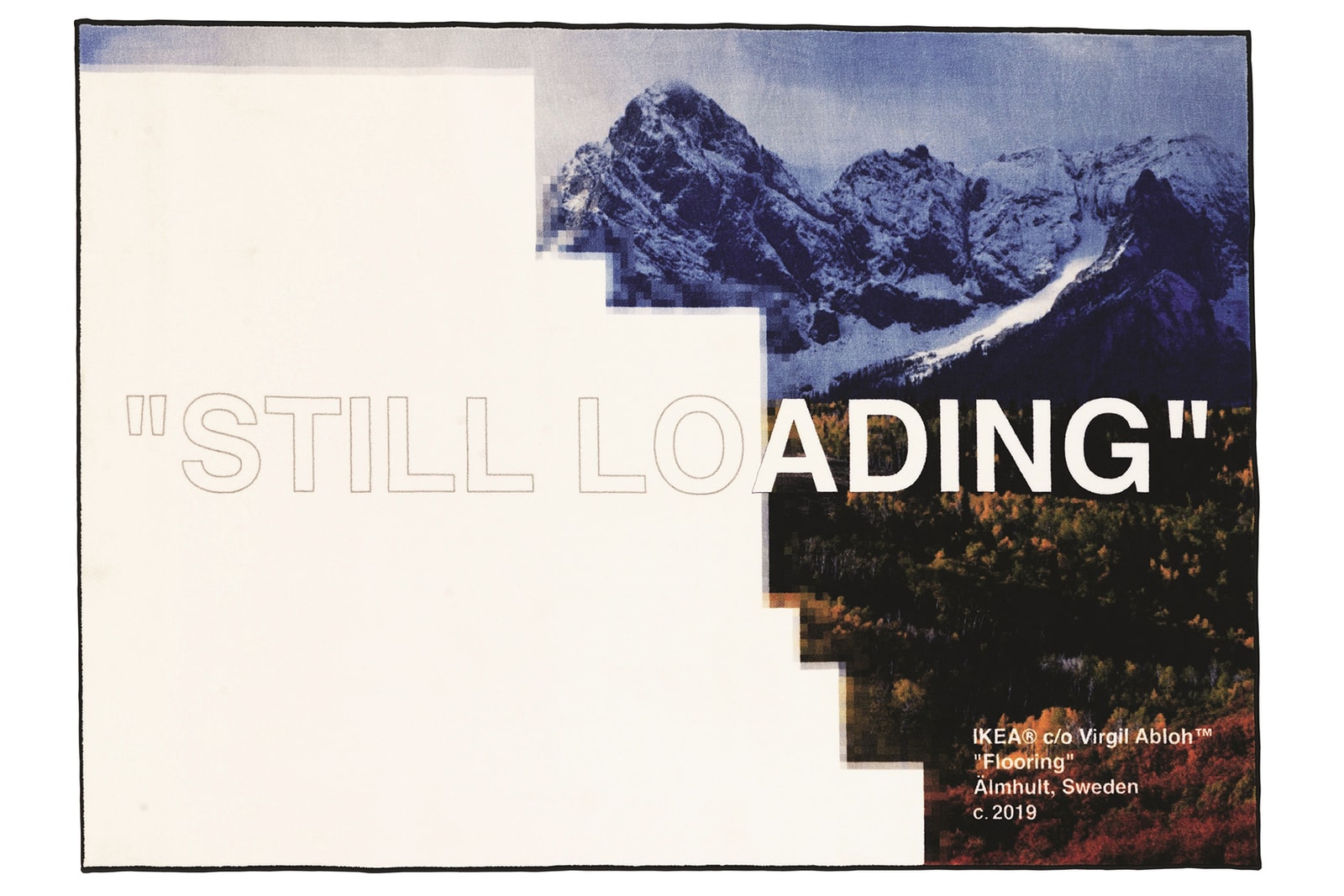 W140×H200cm
IKEA FAMILY メンバー限定価格 ¥9,990 / 通常価格 ¥14,990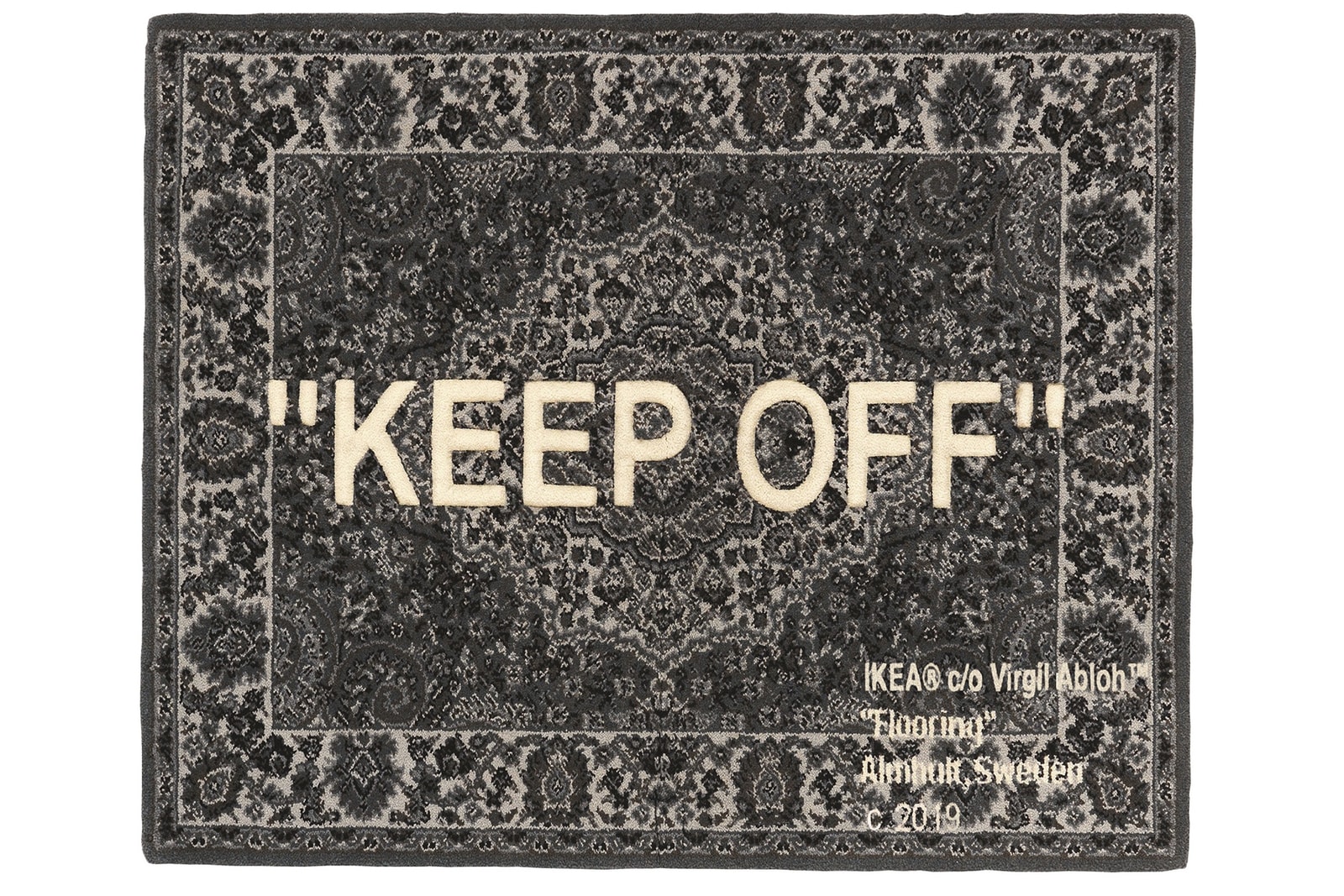 W133×H195cm
IKEA FAMILY メンバー限定価格 ¥24,990 / 通常価格 ¥29,990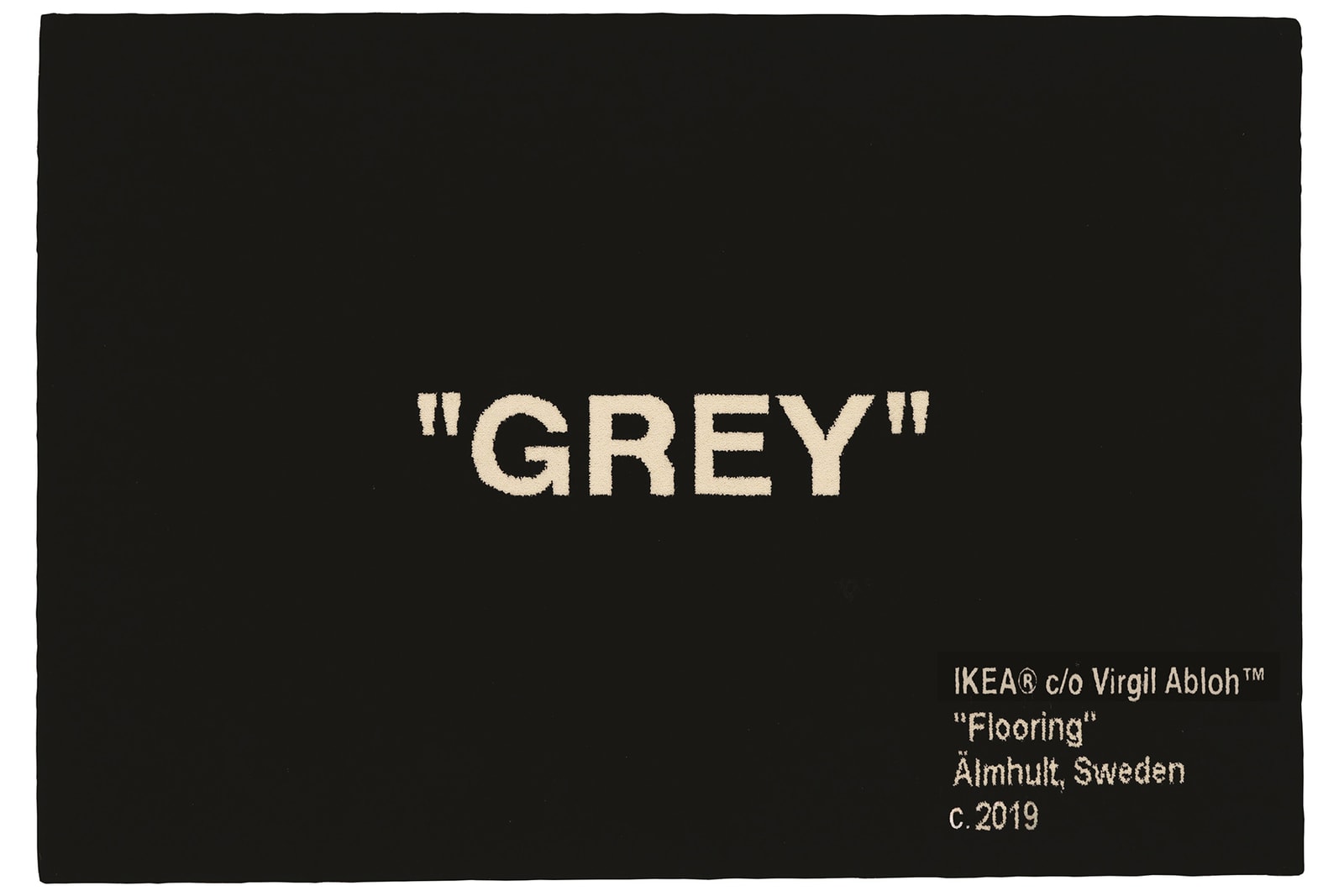 W133×H195cm
IKEA FAMILY メンバー限定価格 ¥24,990 / 通常価格 ¥29,990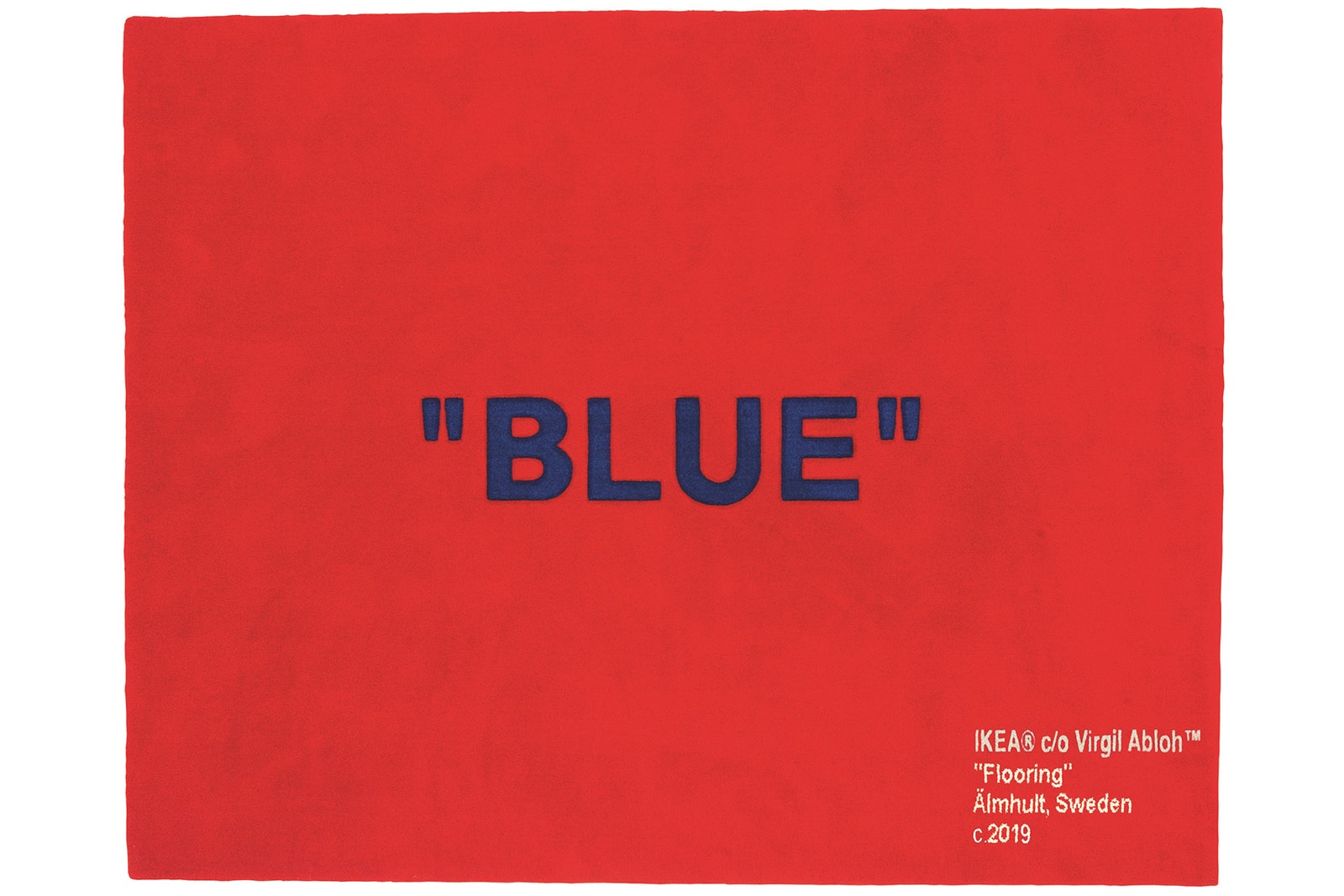 W200×H250cm
IKEA FAMILY メンバー限定価格 ¥39,990 / 通常価格 ¥49,990
Pics Via,Virgilabloh,PORTNYAGIN,system,modernnotoriety
Related posts